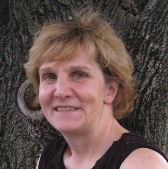 Pauline Smith
Executive Director
Pauline Smith is our new Executive Director. Pauline is an environmental health & safety engineer who specializes in the areas of hazardous materials management, risk assessment, and home safety. She has spent the last 35 years in the environmental health and safety field and has held various corporate and consulting positions.
Her areas of expertise include environmental health and safety management, crisis management and corporate Training. She is currently advancing her studies and specialized experience in the fields of globally harmonized hazardous materials management, emergency & crisis management, and international code compliance.
Originally from McKees Rocks, Pennsylvania, Pauline currently resides in Royersford, PA with her husband, Harry, and their two dogs, Dee Dee and Angel. She has a 23 year old son who lives in Pittsburgh, PA and a 25 year old daughter who lives in Frederick, MD.