Honorary Board Members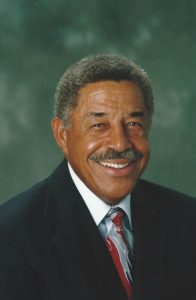 William Ronald (Bill) Norwood
William Ronald (Bill) Norwood was born in Centralia, Illinois.  He attended Lincoln Elementary and Centralia Township High Schools.  Bill graduated from Southern Illinois University (SIU) at Carbondale in 1959 with a degree in chemistry.  He was also quarterback of the SIUC football team being the first Black in that position.  Bill received his MBA from the University of Chicago in 1974 with an emphasis in International Labor Relations.
Bill's work career began at age 10 selling The Grit newspaper. Later, most of his summers were spent working in carpentry with his father.  He served in the United States Air Force from 1959-1965, flying primarily the B-52.  He joined United Airlines in 1965 as the company's first African American pilot. He has flown all cockpit positions and many different airplanes.  In February, 1996, having reached the mandatory retirement age of 60, Bill retired from United as a DC-10 Captain after an outstanding and exemplary 31 year career.
Bill is a former member of the SIU Board of Trustees having served in that capacity for 27 years,  and the Organization of Black Airline Pilots (OBAP), where he has served multi-terms as treasurer, president, and chairman of the Board.  He is a member of the Airline Pilots Association.
On February 6, 1996, in honor of his achievements in aviation and education, and his thirty-one years of dedicated service to United Airlines, his name was painted on a United Airlines aircraft (B-727) at Chicago's Museum of Science and Industry. After retirement, Bill continued to be active in the community.  He was co-organizer and an instructor for the Southern Illinois Flight Academy, a basic flight training camp for young people in the Carbondale area.
Bill and his wife Molly, a 1961 SIUC graduate, are life members of the SIU Alumni Association and the NAACP.  Bill and his family have established two scholarships for SIUC students, and an endowment at the Southern Illinois University Public Policy Institute has been established in Bill and Molly Norwood's name.
In 2001, Bill and Molly visited Arizona and fell in love with the Phoenix area (and the weather), and immediately became active in the community.  After several years of being "winter visitors", they moved to Mesa, AZ.  Bill joined the Archer-Ragsdale Arizona Chapter of Tuskegee Airmen International, Inc. and became actively involved with their summer aviation camp and speaking to groups and schools about the Tuskegee Airmen legacy.  Bill served as ARAC president from 2014 – 2016 and is currently on the chapter's executive board, and youth education and fundraising committees.
Through ARAC, Bill has proudly been a part of ARAC's Arizona Commemoration Day, visiting the Phoenix Veterans Home, speaking at Luke Air Force Base on various occasions, and speaking at Aviation Fairs at Buckeye, Flagstaff, and Casa Grande.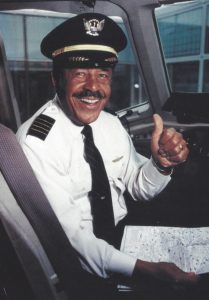 Bill and Molly are members of DaySpring United Methodist Church in Tempe, AZ.
Bill is dedicated to inspiring and mentoring young people.
He enjoys tennis, hunting, fishing, flying radio control airplanes, and is an avid golfer.
He has authored a book, Cleared for Takeoff: A Pilot's Story of Challenges and Triumphs, which chronicles his life's story.  The profits from his book are given to his aviation scholarship fund at SIUC and to the Archer-Ragsdale Arizona Chapter of TAI, Inc.
He credits his many accomplishment to his Gracious and Merciful God, his wife of 56 years Molly, his family and friends.