Current Recipient
LeRoy W. Homer Jr. Foundation Selects 2018 Scholarship Recipients
The LeRoy W. Homer Jr. Foundation is proud to announce the selection of London Holmes and Angelo Cervantes as the 2018 Scholarship recipients.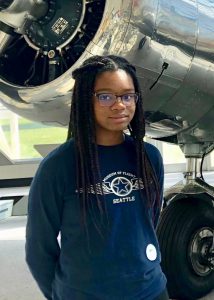 London attends Sammamish High School in Bellevue, WA where she is a member of the National Honor Society. She is active in Civil Air Patrol, Red Tailed Hawks and the Museum of Flight. London attended Oshkosh with Boeing's 100-year celebration and Tuskegee Airmen Camp. Next year she will attend Aeronautical Science Pathway through the Museum of Flight. Her goal is to become a United States Air Force pilot. London acknowledges three strong women who continue to motivate and inspire her to be her best: her mother Sherrie Holmes, and her pilot mentors' Kimberly Ford and Anne Simpson. She is eager to devote her summer break to flight training.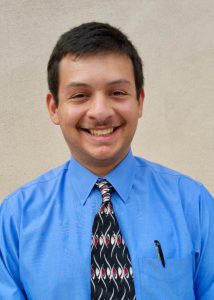 Angelo is a Class of 2018 High School Graduate of Mountain Valley Academy in Ramona, CA. He is an Eagle Scout, active in his Aviation Explorer's #120 post as a founding member, and was a volunteer at Oshkosh 2017. Angelo has been working to earn his sailplane certification, and plans to attend Arizona State University this fall in the Professional Flight program. Angelo plans to become an airline pilot and hopes to encourage other young people by participating in EAA Young Eagle flights. He will work to complete his private pilot certification over the summer break.
The LeRoy W. Homer Jr. Foundation was created in memory of LeRoy Homer, First Officer on board United #93, who along with Captain Jason Dahl fought against the hijackers who had planned to fly the aircraft into the US Capitol. The foundation's mission is to encourage and support young adults who wish to pursue aviation as a professional career.