Current Recipients
LeRoy W. Homer Jr. Foundation Selects 2020 Scholarship Recipients
The LeRoy W. Homer Jr. Foundation is proud to announce the selection of Megan Schleifer and Andrew Fox as the 2020 Scholarship recipients.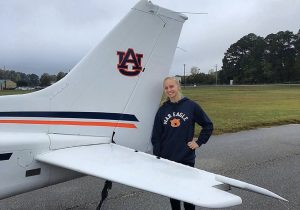 Megan Schleifer is a 2020 graduate of Brick Township High School in Brick, New Jersey. Megan has aspired to be a pilot since a very early age. Therefore, she has not been swayed by those who may not have been encouraging. Megan quotes Amelia Earhart, "Never interrupt someone doing something you said couldn't be done". She has already begun flight training and will attend Auburn University this fall and major in professional flight. Her goal is a career in aviation as a Certified Flight Instructor and then eventually an airline pilot.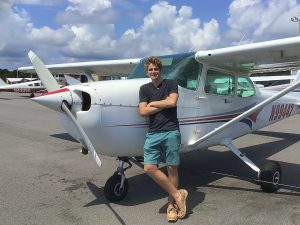 Andrew Fox is a 2020 graduate of Saint Joseph Academy in Saint Augustine, Florida. Andrew is the epitome of high school students who pack as much as possible into their four high school years. He participated in Lacrosse, Sailing, Cross-Country and Track and Field while also becoming a certified scuba diver and volunteer coaching for the local flag-football league.  Besides all these sports, Andrew spent time giving back to his church and to his community. He participated in community projects feeding the homeless as well as traveled overseas for mission work. Andrew will attend the University of North Florida this fall and major in computer science.  His goals include serving his country in the Air Force then flying for the airlines.
The LeRoy W. Homer Jr. Foundation was created in memory of LeRoy Homer, First Officer on board United #93, who along with Captain Jason Dahl fought against the hijackers who had planned to fly the aircraft into the US Capitol. The foundation's mission is to encourage and support young adults who wish to pursue aviation as a professional career.
Click the image below to learn more about us!