Current Recipients
LeRoy W. Homer Jr. Foundation Selects 2019 Scholarship Recipients
The LeRoy W. Homer Jr. Foundation is proud to announce the selection of Karsten Brown and Grace Rames as the 2019 Scholarship recipients.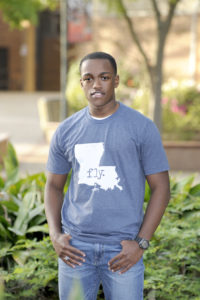 Karsten Brown is a 2019 graduate of Catholic High School in Baton Rouge, Louisiana. He is a member of numerous organizations including National Honor Society, Student Ambassadors and the Bruin Marching Band, where he has been a percussionist for the past four years. Karsten is heavily involved in community outreach and enjoys mentoring youth and participating in aviation outreach programs with The New Orleans Golden Eagles. He will attend the United States Air Force Academy this fall and major in Aeronautical Engineering. His goal is to become a United States Air Force Pilot. Karsten began working on his private pilot certification in February of 2019 and plans to complete training in June.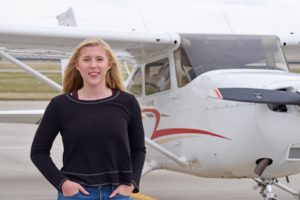 Grace Rames attends Dilworth-Glyndon-Felton High School in Glyndon, MN. She recently received the Wright Brothers Award in Civil Air Patrol and will be attending her first encampment. Grace is a member of National Honor Society and a Minnesota State Speech finalist. She will soon be representing her school at the American Legion Auxiliary Minnesota Girls State. Last summer she had the privilege of attending the National Flight Academy in Pensacola, FL and the North Dakota International Aerospace Camp at University of North Dakota. She volunteers at the Fargo Air Museum and is honored to be a LeRoy W. Homer Jr. Foundation Flight Training recipient. Grace looks forward to completing her private pilot certification over the summer. 
The LeRoy W. Homer Jr. Foundation was created in memory of LeRoy Homer, First Officer on board United #93, who along with Captain Jason Dahl fought against the hijackers who had planned to fly the aircraft into the US Capitol. The foundation's mission is to encourage and support young adults who wish to pursue aviation as a professional career.
Click the image below to learn more about us!